'The Name' opened its doors in the Dubai Design District this year. It has established itself as a "creative hub for people to relax and refuel in a modern and vibrant environment." This means that you can grab a coffee or a bite to eat in a uniquely designed and funky place with a concept store.
he Name features finely crafted interiors and a homestyle outdoor space for al fresco dining. The basic approach allows everyone to imagine their own creative flair, from the café's decor to the colorful Pantone cups and utensils.
The Woman's Guide ME team visited the place recently and experienced all that 'The Name' has to offer.
Food
Hearty Mediterranean-inspired dishes with a Levantine touch are served at the café. Breakfast, lunch, and dinner menu items include smoked pastrami and cheddar sandwiches, as well as freshly baked flat bread with spicy black Angus beef.
There is a large assortment of excellent coffee beans that have been specially sourced. Customers can enjoy their coffee in a variety of colorful Pantone mugs to match their mood. A superfood smoothie is available for health-conscious guests.
Our personal favorite is their classic chicken burger, which has the juiciest meat with a range of specialty sauces and vegetables.
Chocolate peanut butter cake, almond orange pudding, and Rice Krispies chocolate waffles are available for individuals who like something sweeter. We tried the tiramisu, and it was so appetizing that it melted in our mouths.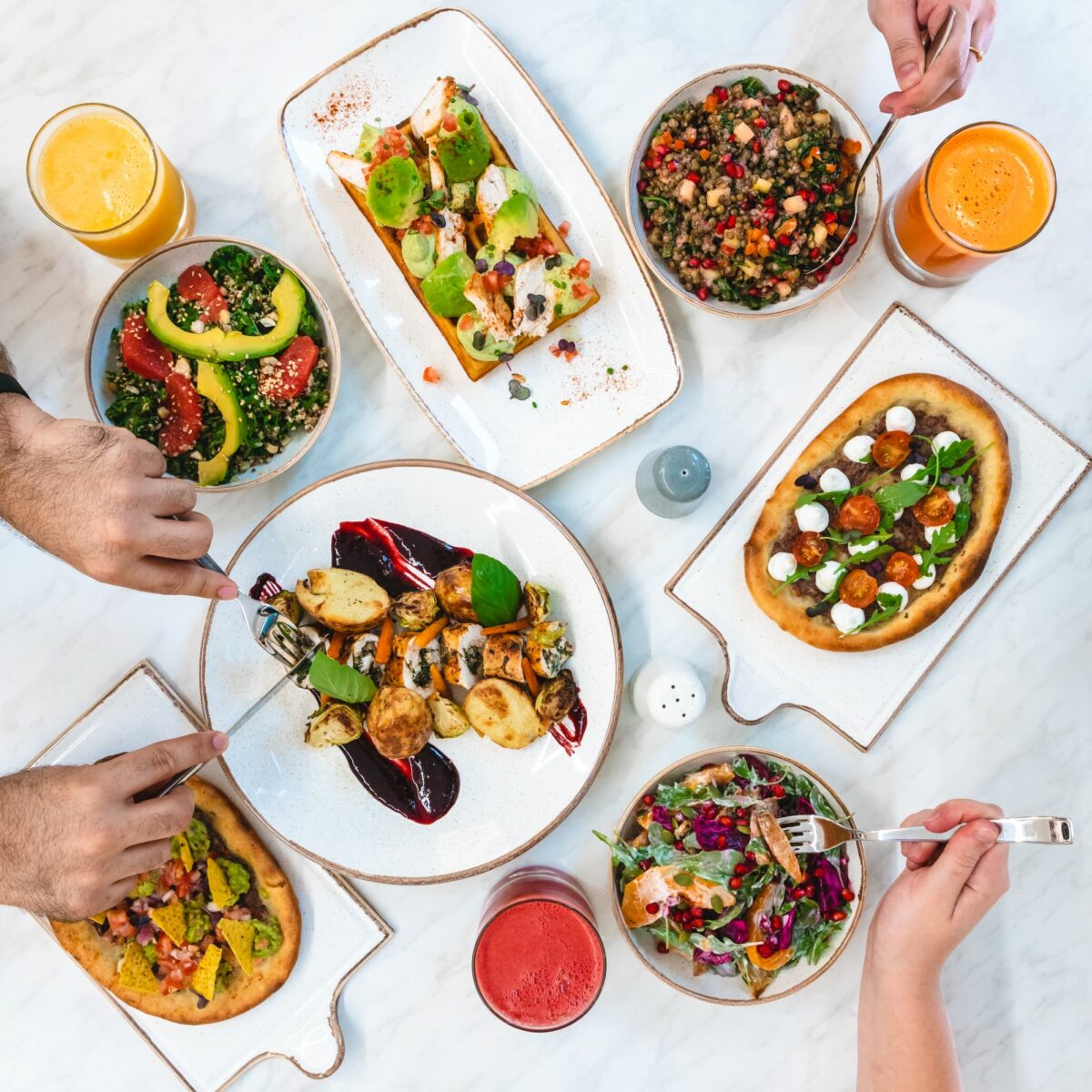 Showroom and Products
Lexon, Pantone, Pitaka, Korin, Lund London, Gingko Design, Sol, and Hugo Boss are among the eight brands that call The Name home. T-shirts and hoodies (in over 40 colors), Bluetooth speakers, umbrellas, imaginative lights, reusable coffee cups, and water bottles are among the quirky items created.
You can customize any of the things you see there. They can create your initials, a brand, or a logo for you. Their plan is to rename it to 'Your Name' from 'The Name.'
You can even sip your hot beverage from a mug of your choice, as The Name provides a large selection of Pantone-colored cutlery. It's the only place we've found where your clothing can match your cup of coffee.
The owner feels that by merging the concepts of a cafe and a shop, The Name may serve as an outlet and a welcoming area for creative people in the UAE. He describes it as a "hub where you can make your own art."
Woman's Guide ME also recommends:
Celebrity Chefs Prepare Christmas Dinner with Sage
Breville UAE implements exciting name change to 'Sage Appliances'