For over a year, movie theaters have remained closed all over the world. We've grown so accustomed to streaming that we'll never return to the theater. Due to this, we have explored a variety of different movie options because of streaming services such as Netflix and Amazon Prime.
But, who has time to waste on the mediocre in today's world with endless entertainment options? You've got a Netflix account, you're ready for a marathon, and you only want to see the best films. Listed below are 3 Netflix originals that made it – and 3 that didn't.
Made It – Outer Banks
If you forgot what happened to the Pogues in Season 1, we've got you covered. In the first season of the Netflix series, we meet the Pogues from "The Cut". They come from the lower-income side of Kildare Island. Chase Stokes stars as John B., a kid on the lookout for his father, Big John Rutledge, who has gone missing. The majority of the town believes Big John is dead, but John B. disagrees. John B. discovers his father was looking for $400 million in gold from the Royal Merchant ship with the help of his buddies J.J. (Rudy Pankow), Kiara (Madison Bailey), and Pope (Jonathan Davis).
By the end of Season 1 of Outer Banks, John B. has deduced that Ward Cameron (Charles Esten) is to blame for Big John's disappearance. Ward tries to flee the $400 million in gold, but Rafe Cameron (Drew Starkey) shoots Sheriff Peterkin (Adina Porter) and throws a wrench into the plan.
Season 2 will take fans on another exciting adventure, just like the first. You'll hold your breath, gasp, and, if you're the praying type, say a few prayers. However, for every stressful moment, there is a happy one to counterbalance it. Those moments can be fleeting, such as a gaze from one Pogue to the next. Other times, they're large, bold actions that remind you that "P4L" is a way of life, not just a catchphrase.
Season 2 of Outer Banks is equally as delightful as Season 1 was, if not more so. This season, the drama, action, and suspense are even more intriguing and intense, so prepare yourself. Stream Outer Banks Season 2 now. Every episode is available on Netflix.
Made It – Sightless
In Sightless, Madelaine Petsch plays Ellen Ashland, a famous violinist who gets blinded in a completely random accident. She doesn't know who is to blame, but she has her suspicions. Ellen is confused when she wakes up at a hospital, but her caregiver Clayton (Alexander Koch) assures her that everything is alright. Clayton informs Ellen that her brother has hired him as her caregiver, and that he will be teaching her how to live blindly and assisting her until she is ready. Clayton appears trustworthy and cares about Ellen's well-being, but Ellen begins to feel uneasy in her new home. Despite others' attempts to persuade her otherwise, she concludes that something is wrong after further unexplained events and suspicions.
The story has a lot of potential. While it's not the first film to focus on a newly blind character, Ellen's journey is unique. Petsch does a fantastic job portraying Ellen, who is powerless but tenacious and resentful. We use the word "helpless" lightly because Ellen does gather the bravery and confidence to investigate more.
Audiences can sense Ellen's uneasiness and will be unsure of what is going on around her. Is Ellen going insane or is there something horrible going on around her? You'll have to watch to find out!
Made It – I Care A Lot
Marla is a professional legal guardian who is appointed by courts to protect the interests of those who are unable to care for themselves and have no one in their lives to do so. In theory, this sounds great, but the system is vulnerable to abuse by unscrupulous individuals who see financial signs rather than humane gestures. Individuals with a bad reputation, such as Marla.
Marla embodies the modern concept of a "girlboss". She's a female businesswoman whose success is determined by her ability to swim upstream against the masculine business world. With her psychopath haircut, shades, and fashion-plate outfits, Pike presents a window display of sheer predatory wickedness.
Didn't Make It – Fear Street: Part One: 1994
The horror film Fear Street Part 1: 1994 is a hoot. It's based on (but not an adaptation of) RL Stine's novels (which are a little more intense than his Goosebumps books). Fear Street Part 1: 1994 is the first of three films that were released weekly on Netflix. It introduces the world of Shadyside, a decaying American town plagued by drugs, poverty, and so many violent murders that it's nicknamed "Killer Capital USA." Every few years, another spree killer emerges to slay their neighbors, before dying violently themselves.
Because so much of the trilogy is devoted to expositional scenes building the groundwork for Shadyside's past, there's a lot that is admirable in theory but flat on screen. For example, Deena and Sam's romance is a push-pull between two paper-thin characters whose relationship never develops enough dimensions to make you care about their survival.
The killers, who are assumed to be under the witch's control, get even less attention. The stories of a curse are dismissed by Shadysiders as a fairy tale — only children or nut jobs would believe it — but there is no other explanation for why ordinary people with no history of violence suddenly turn to mass murder.
Didn't Make It – Thunder Force
Lydia and Emily, played by Melissa McCarthy and Octavia Spencer, are two fortysomething women who were close friends from elementary school through high school but haven't seen each other in decades. Lydia was always outgoing, friendly, and courageous, but she struggled in school. Emily, on the other hand, was a shy, bright nerd who was hell-bent on revenge against her parents. "A gigantic pulse of interplanetary cosmic rays" attacked Earth in 1983, delivering superpowers exclusively to sociopaths, as the film's opening sequence explains through a succession of moving comic-book panels.
Thunder Force does a good job at capturing the absurdities of a superpowered universe, largely by sheer force of silliness. But it's missing an awful lot of the elements of good comedy in general. McCarthy's character is clumsy and clueless, yelling "Shotgun!" to signify she wants to drive the automobile she's getting into, and so incompetent that she manages to take out a renowned Chicago landmark while accomplishing nothing to excuse it.
Didn't Make It – Good Luck Chuck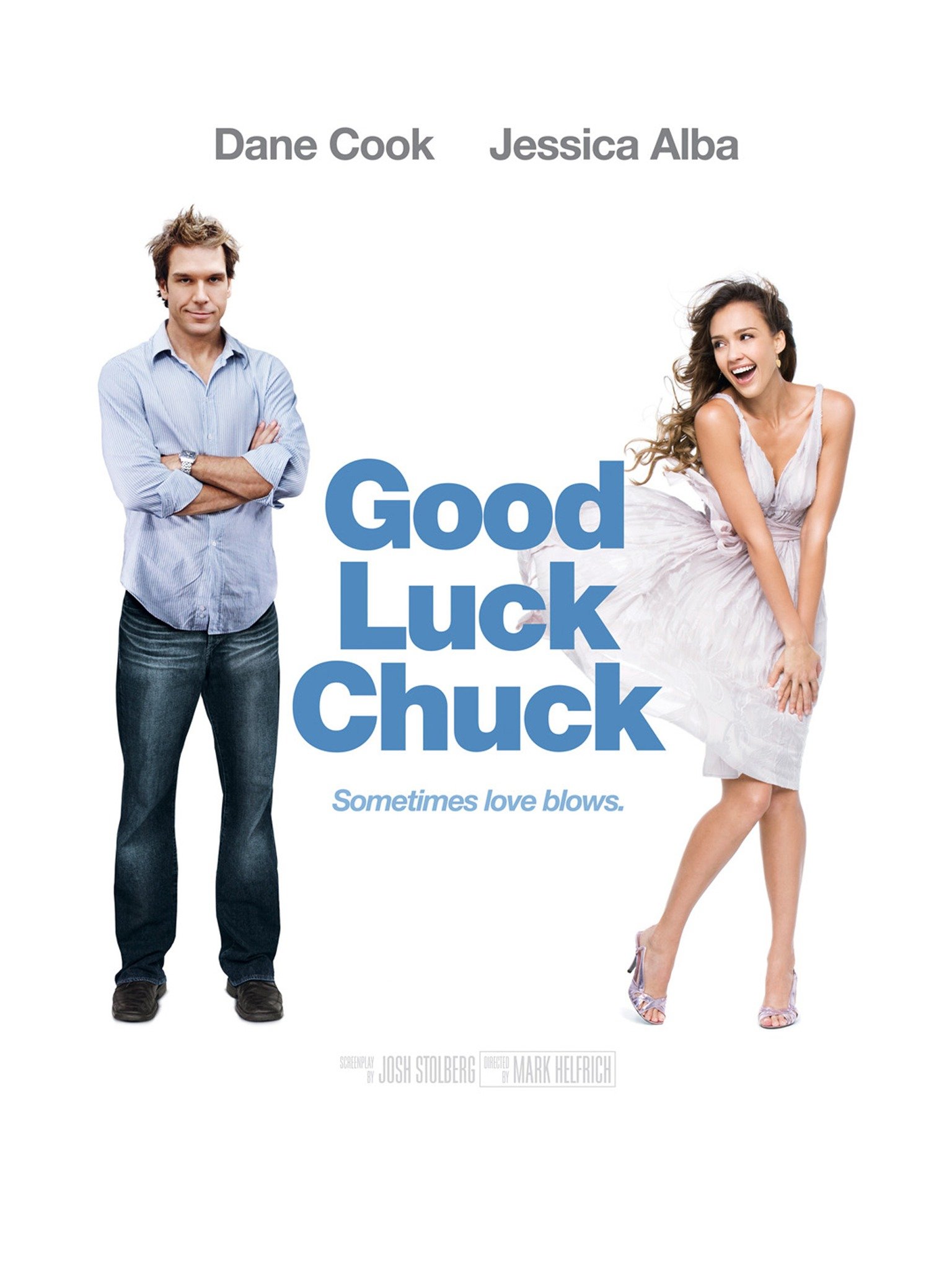 Charlie Kagan (Dane Cook), a dentist, has been cursed since infancy since he can't find the proper woman. Worse yet, he discovers that each of his ex-girlfriends finds real love with the man she meets after their relationship with him comes to an end. Women from all around line up for a short tryst after hearing about Charlie's reputation as a good-luck charm.
But, aside from the unfocused premise based on some hocus pocus about a curse, this rom-com is notably weak in laughs (this was originally a short story, and it shows). Alba and Cook have a certain charm and connection together, and there are times when his inherent comic ability shines through. However, the script is so reliant on wish fulfillment that it neglects to include those crucial finishing touches, such as wit, authenticity, characterization, and so on… It's a cheap shot, and hardly nobody refers to him as Chuck.
We hope you enjoyed these reviews on 3 Netflix originals that made it – and 3 that didn't. If you'd like us to review any other movies for you, drop us a message on Instagram.
Woman's Guide also recommends:
Your Beau Would Give You a Free Pass If You Ever Met Any of These Hot Netflix Actors
Best 2020 Netflix Horror Movies Airing in the UAE
We Watched 3 New Netflix UAE Releases and Here are Our Honest Reviews